Updated 03/25/11

BAH Dobermans/Tek Flight Products, Colebrook Stage, Winsted, CT 06098 (860) 379-1668
Breeding Quality Dobermans for over thirty years.
Contact us. Put Dobermans as subject. (Mail link)
Doberman Pinschers - the best friend money can buy
Not sold for guard use. These are high quality friends.
Doberman Stud service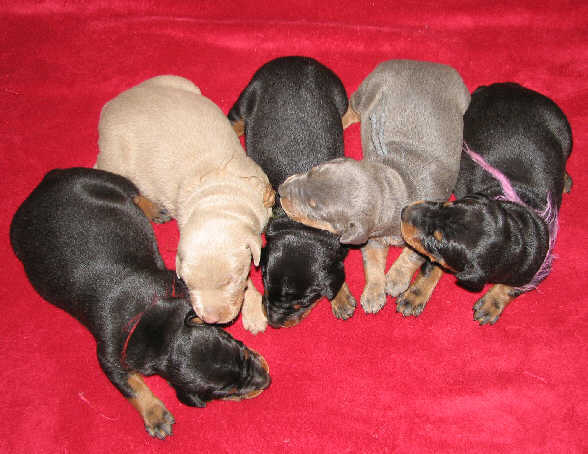 Doberman training and Is a Doberman right for you?

Occasionally we know of other breeders with pups available.
We had available a 1 1/2 year old male (born 11/30/08. Not neutered. Sweet kid. Sold only to good home. And here they are!.
Contact us for updates. Put Dobermans as subject. (Mail link).


Sire stands 28.5" at shoulder. When he walks between my legs, I'm on tiptoe or he doesn't make it.
Dam #1 - Autumn, is not large, weighs ~70# and stands 25" at shoulder. Dam #2 - Lizzie is slightly larger. Millie is a bit larger yet.
Dam #3 - Millie largish b&t Dam #4 - Lucy-Liu - not for a while yet Pups have tails docked. Ears natural. You can have them done if you must. Me, I hate hospitals and it's still the same dog.
Offspring from this breeding are generally large with great personalities.

Deposits accepted after pups are one week old. Lower price for early deposit. You can visit to see them or the parents by appointment.
To write us (Mail link). Put "Dobermans" as subject. We'll usually get back to you the same day.
Tel. (860) 379-1668 (Tek Flight Products) Winsted, CT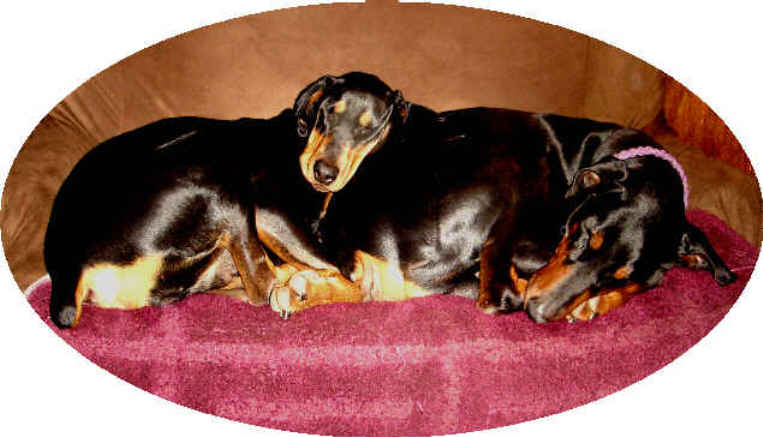 Price from $1100.00 - $1,400.00 depending on when we
get a deposit and later, our best guess as to show
quality. Normally most pups are spoken for by four weeks.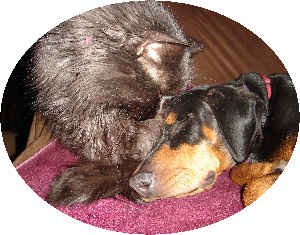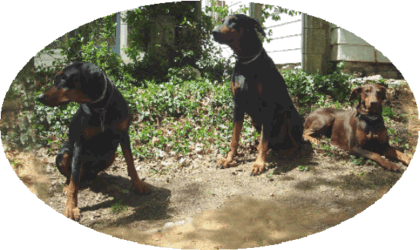 Video (~1.4meg) A Doberman daily routine. "Be there as soon as I get my shoes on".
Video (~600k) When Concetto is thirsty ----

January - Ten cute reasons we avoid winter litters.
'05litter as of 07/24/05 - 3+ wks. (From Brian and Eileen)
A few pictures on 07/29
Mealtime on 07/31

---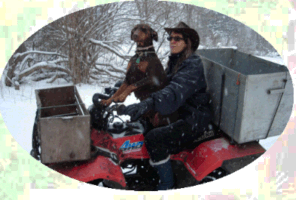 The pictures below are from a previous litter.
Click here for a bunch of pictures up to 06/20/04
A short video of the puppies dining out on 6/27
The pups and proud parents on 06/27/04
The pups on 07/05/04
The pups on 07/18/04
Please contact us if you know of a Doberman needing a good home.
For those interested in an adult dog, consider -- The Doberman Rescue League for New England
Another option for rescues is Marion Animal Shelter, Marion, AR
870-739-5412, 901-262-3977 where they seem to often get Dobermans as rescues. Hunt for pictures

For an excellent training DVD we'd like to suggest It's Pawsiblel Dog training DVD. Check it out. Used in conjunction with group training, you can have a fantastic dog.
---
And here are some pictures of the children - and grandchildren ---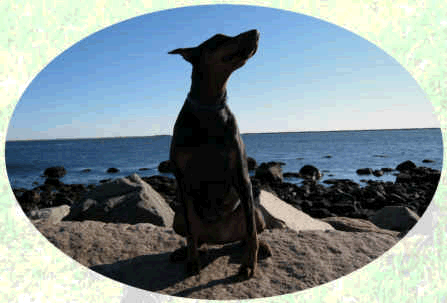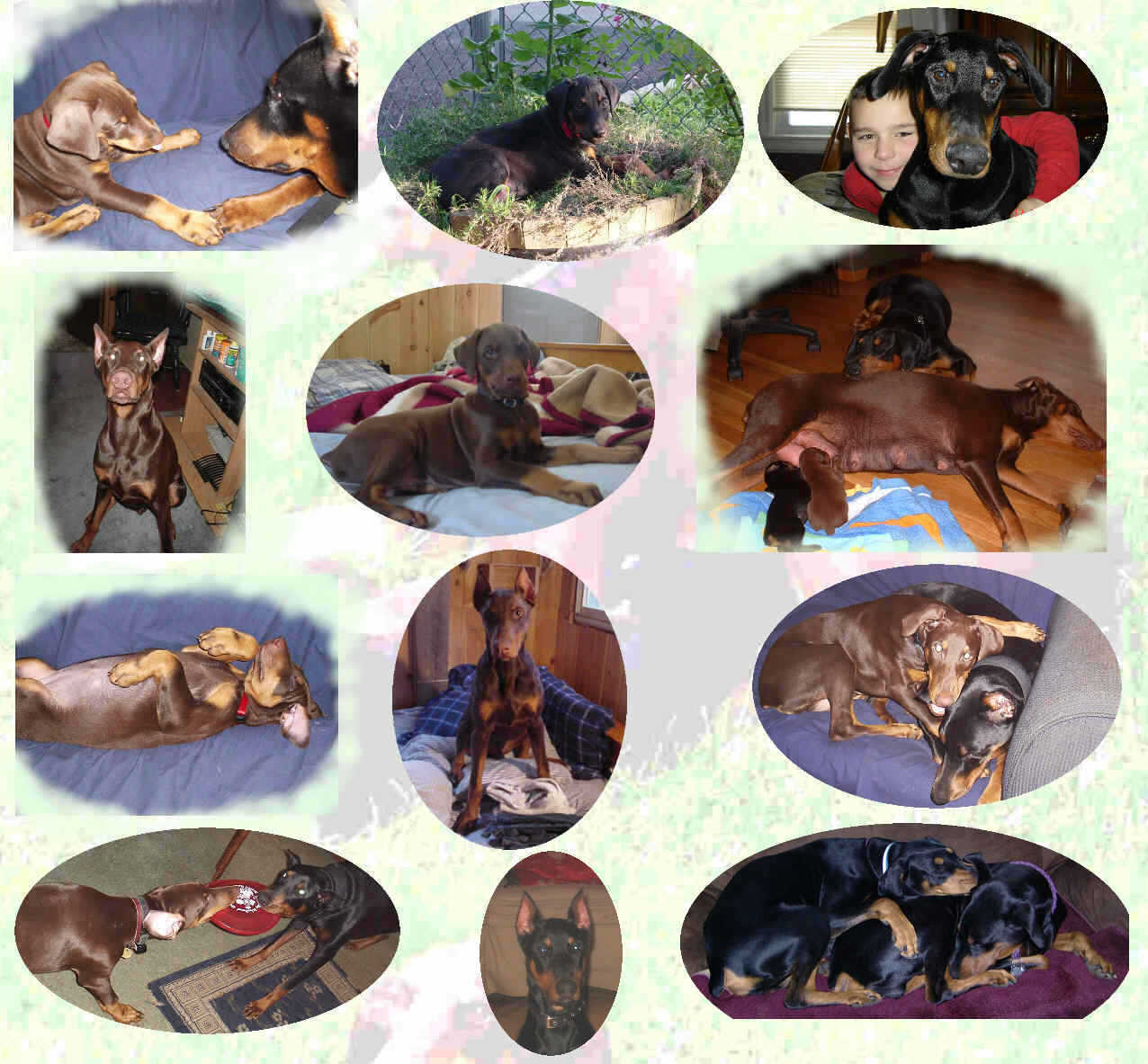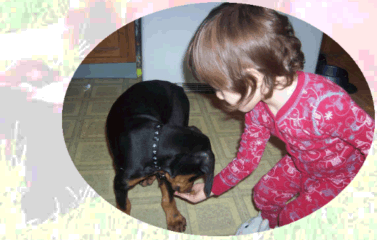 Jake and holidays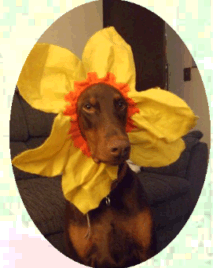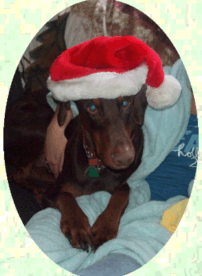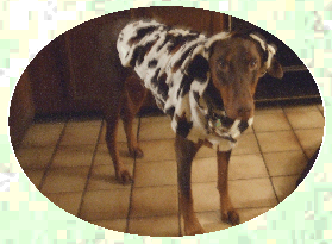 And then there is Sabre AKA Blitzen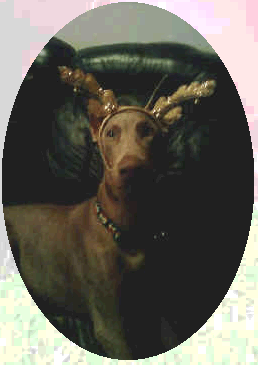 Dobermans and cats (more to come)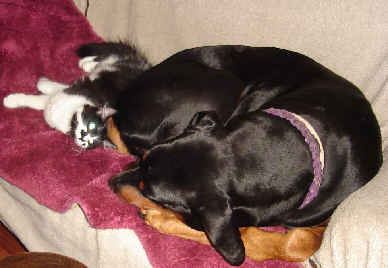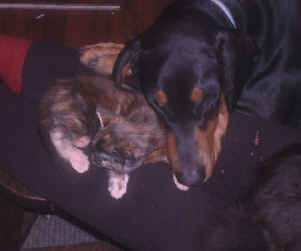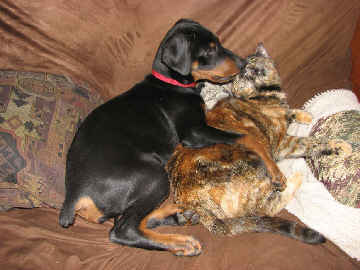 AdAnAd - Free Internet Classifieds